If you're a deep tech startup, you're probably pouring your heart and soul into developing complex technologies while simultaneously navigating the difficult path of fundraising. It's a difficult journey, filled with ups and downs, but you're nonetheless determined to make your mark on the world.
However, there is one major obstacle that sets you apart from most startups: you are based in Ukraine, a country that has been involved in a devastating war over the past year and a half and where daily conditions are difficult, so is the least we can say.
Haiqu is one of Ukraine's deep tech startups grappling with this reality. They create software to improve the performance of quantum processors. Over the past month, Haiqu also closed a $4 million pre-seed funding round.
Working on both segments, the technology itself and the fundraising was not an easy task, Mykola Maksymenko, CTO of Haiqu, told The Recursive.
However, as Maksymenko says, every challenge is an opportunity and Haiqu took full advantage of it.
"Travel outside Ukraine is restricted and I had not planned any business trips or summer vacations. So I took the opportunity to participate in an online bootcamp from a Creative Destruction Lab accelerator and focus on refining the idea for a startup. This is where we met my co-founder Richard Givhan and founded Haiqu last year," says Maksymenko.
When they needed to meet with their investors this past winter, everything was done either using a diesel generator or via Starlink.
"If this scares anyone, they're probably not the right people to partner our long-term strategy with. Quantum is a generally risky field and we need trusted and supportive partners. A famous American bank complained about the high risks associated with the presence of its founder in Ukraine and initially refused to open the account. Ironically, that bank collapsed a month later. Note that no Ukrainian bank collapsed during the war," says Maksymenko.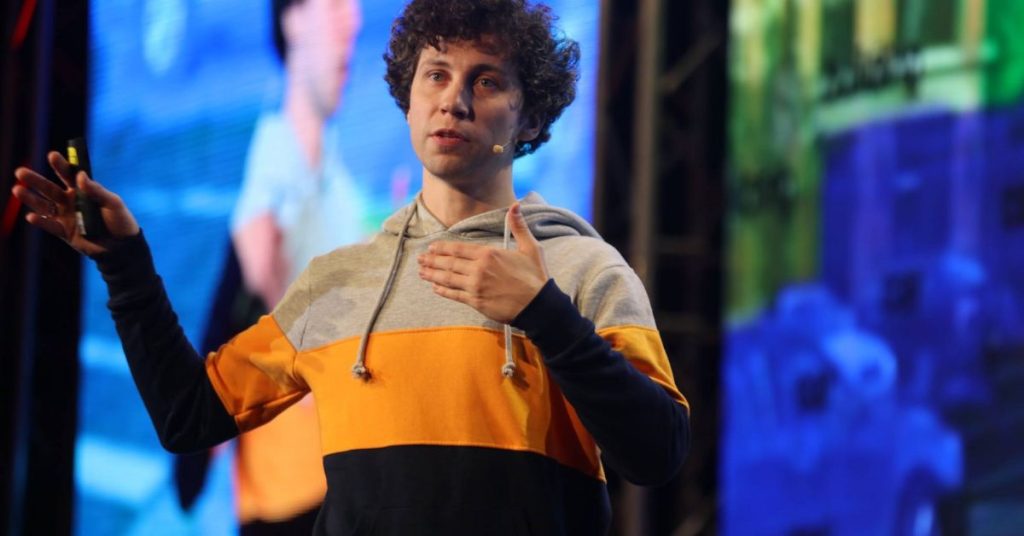 Since traveling across the country is a challenge, Haiqu needed to establish an effective remote work culture.
"This now helps us connect with top talent globally and reduce quantum talent risk." This is very common with other startups in Ukraine, which must immediately go global. In regions farthest from the front line or border with the terrorist state (west and central Ukraine), engineers can continue their daily operations in a relatively safe environment, thanks to our defenders on the front lines . Furthermore, by developing Haiqu's R&D capabilities in Ukraine, we ensure that the country occupies a strong position in quantum computing to become a strategic hub in this niche," he emphasizes.
And the talent for deep tech startups is definitely there – in areas like AI, quantum computing, space technology, electrical and mechanical engineering, and more. Although some of these people may have joined the army, the majority of them continue to do so. contribute to the economy.
"Many of these talents have also joined a growing number of military technology initiatives that will likely become a defining industry in post-war Ukraine," he adds.
AI startup Osavul is another Ukrainian deep tech startup founded during the war. Specialization When it comes to information security, combating misinformation, and assessing the information environment, the startup faced different challenges when it came to developing its technology.
"Over the past six months, Ukraine has experienced more than 250 disinformation attacks. Russia distributes information on different platforms and websites, in closed online communities. Given such scale, it is difficult to identify threats before they become too significant. We use AI to solve problems of scale," the company said in a statement.
There is also the way in which these disinformation campaigns are spread across different platforms.
"It is also worth noting the high level of sophistication of disinformation campaigns, involving different platforms: both public (Twitter, media) and private (communities in Telegram), different languages ​​and different tactics. Accessing ChatGPT and other language models is also somewhat of a challenge. Before ChatGPT, bots on social media were relatively easy to identify. Content production was expensive, so bots served up similar texts. Now, thanks to ChatGPT, it has become possible to produce high-quality, human-like posts at scale. We are already seeing generative AI being applied, making it difficult to combat misinformation," note the Osavul founders.
More capital needed to invest in deep technology
Haiqu's round was joined by three Ukrainian venture capital firms, and for the investors themselves, what the country now needs is definitely to inject more capital into deep tech startups.
"If a startup does not have sales outside Ukraine and its core team is in Ukraine, it is almost impossible to raise funds these days. But more mature and proven startups obtain funding. Examples include airSlatewhich secured $51.5 million and is now valued at over $1.25 billion, and Pre-responsewith $50 million raised in a Series C funding round. End Card And FuelFinance got $1 million each," says Oleksii Vitchenko, founder of Digital Future VC, a Ukraine-based venture capital firm that focuses on seed and early-stage investments in technology companies with Ukrainian DNA.
According to Vitchenko, another bottleneck is the inability for men to cross the border.
"Therefore, the mechanism of short-term business trips abroad for men in key positions in the company should already be streamlined. This will expand the possibilities of attracting new customers and concluding new contracts," added Vitchenko.
For startup founders such as Maksymenko, traveling for free can indeed be more beneficial for both startups and investors.
"Limited travel opportunities often limit founders to simple video calls. Offline interactions at conferences and events are clearly a more effective way to make connections. Some investors may be too sensitive to higher risks, so it is important to communicate clearly about the security situation in a safe part of the country, as startups do in Israel," he told The Recursive.
Another issue that concerns Ukrainian founders is access to capital, especially when it comes to European funds, as one entrepreneur explains.
"As for financing Ukrainian startups in Europe, I would say that it simply does not exist. I have been here for a year, attended many events, applied to over 15 accelerators and presented my project to over 20 investors and funds. Yet I haven't found any PR or dialogue help here. We have produced two European products thanks to the income from our Ukrainian product – and this in a situation where the income itself is unstable. I don't know what else to add. I am open to dialogue, but I see that there are a large number of projects and talented IT teams in Ukraine looking for opportunities in the EU," Denis Dmitrov, co-founder of the eTOLLs electronic toll platform.
According to Dmitrov, he also encountered additional challenges when it came to recruiting Ukrainian IT talent.
"One thing I've definitely noticed more than once is that there is an unwritten rule: don't hire Ukrainians because they are physically in a 'disadvantaged' area. On behalf of my team, I will say that we will endure and we will win. And our guys are doing such cool things that I'm very proud of them. I would be happy if something changed in terms of funding," Dmitrov told Recursive.
At the same time, the country needs to actively improve its investment climate, emphasizes Dmitry Zarakhovych, managing partner of online payment portal UAPAY and fintech start-up IGAMA.
"Under certain conditions, various government programs and initiatives such as Diia.City aim to support startups and attract investment. With the will and understanding of the importance of this sector, the availability of financing can improve, which will facilitate the development of high-tech startups," he told The Recursive.
Overall, Ukraine's potential to create innovative deep-tech startups can also boost the development of its post-war economy and attract IT professionals to return to the country, Maksymenko notes.
"Seeing the courage and daily sacrifices of our family and friends fighting on the front lines motivates us to achieve exceptional results and ensure these people return to a modern, forward-looking country." Deep technology could provide an exponential boost to the post-war economy," he concludes.