While Web 3.0, or blockchain-integrated Internet, is mainly seen as a concept that will grow in the future, startups, blockchain experts and organizations in the Western Balkans are already tapping into its potential and working on exciting projects in this domain.
CLOSE to the Balkans is one of them – it is the first major blockchain hub in the region, launched by one of the largest blockchain technology ecosystems and now focused on strengthening its presence in the region and more specifically in Croatia, Bosnia and Herzegovina , Bulgaria, Montenegro, Serbia, North Macedonia and Slovenia.
While most of these technologies are still in their early stages, according to blockchain architect and NEAR Balkans advisor Edi Sinovcicthe region has already proven that it has the potential and talent to further develop projects that could also benefit the economies of these countries.
And for NEAR Balkans, the current mission is how to use this potential and develop the ecosystem through education, hackathons, certifications, project development support and financing.
"We want to help people from their early days in the field – learning what blockchain is, what is NEAR, etc. After that, we want them to build on NEAR, incubate, offer small grants, and then accelerate them and connect them with investors, so they can raise appropriate funds and make sustainable products. So it's kind of a full cycle for us," Sinovcic told The Recursive during Infobip Shift.
Conference
in Zadar, Croatia, which presented a space solely dedicated to web 3.0.
When it comes to early development of this technology, the region already has success stories such as Tempus Finance, Tendery and Shard Labs.
"Serbia is the most developed in the field of Web 3.0 – we have a few companies that could soon become very big in Serbia, such as Tempus and Tenderly. Croatia is not yet very developed, but with projects such as Shard Labs, the ecosystem is maturing, and in the next few years it should reach the point where Serbia is now," Sinovcic told The Recursive.
Experts also point out that the Western Balkans are perfectly placed to take advantage of new technologies such as blockchain and Web 3.0, as most countries have relatively young populations, high levels of internet penetration and s are already doing well in terms of developing digital infrastructure.
"Web 3.0 and blockchain development is one of the few industries in which the former Yugoslavia region has a strong reputation and leading players in the industry. For example, Tenderly is the industry standard. However, a major problem is that few people are well versed in finance and complex financial instruments. Therefore, we are somewhat underrepresented in the DeFi segment, but from a technological and creative point of view we have a lot of quality people in the Web 3.0 world," said ecosystem builder Armin Konjalic at The Recursive.
The advantages brought by Web 3.0 technology
According to Sinovcic of NEAR Balkans, the potential of Web 3.0 technology is immense. It can do for the world what the Internet did in the 1990s: transform lives, economies and societies.
One example is how banks and derivatives markets currently operate, and how Web 3.0 could change them all by democratizing access and participation in decision-making.
"When you look at banks or derivatives markets, only a small number of countries and users can access these markets, so they are not democratized. For example, to access the American Stock Exchange from Europe, you can use brokers, etc., or you will need 10,000 euros to invest.
But with Web 3.0 you can do it anywhere in the world and no one will care, you could even invest just 50 cents if you wanted. And you can participate in this market. And what is more important for the development of this concept is that you invest in the community. You would have a token that represents your share of the share, and you could use that token to either participate in governance or to decide where this protocol goes, etc., so it's a direct democracy," explains Sinovcic.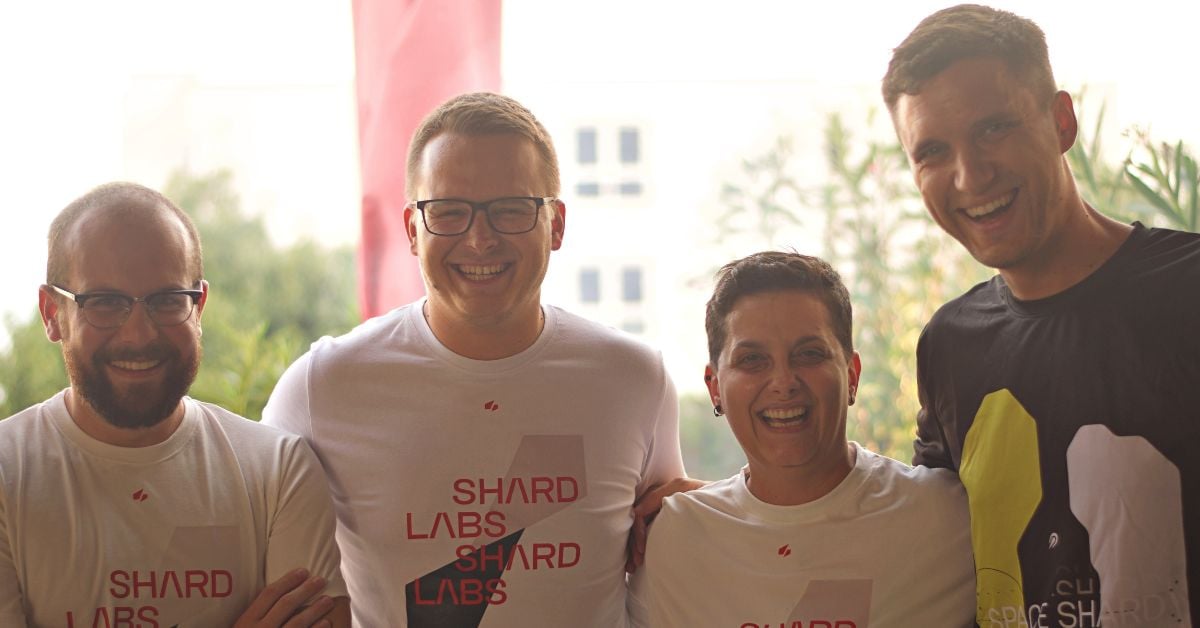 Based in Zagreb Spatial Fragment (powered by Shard Labs), an independent blockchain development agency ZK is one of the companies working in the Web 3.0 space. According to Ivan Pavicic, CTO of SpaceShard, while at present the most important use cases of Web 3.0 are in the financial sector, there are also great prospects in other sectors, such as logistics or privacy Datas.
"Some companies want to use blockchain and implement it in certain use cases like shipping, tracking goods to be shipped, etc. Here I would also add the emerging technology of zero knowledge. For example, if I am an insurance company and I want to review customers and their medical history, it might not be ethical or there would be something that customers would not want to share with the insurance company . But without any proof of knowledge, it is possible for some providers to provide only part of this data, without disclosing any other details. The proof is mathematical, cryptic, it's not something you can falsify, and it's a very powerful idea," Pavicic tells The Recursive.
Although such projects and similar ideas are still in development, the first signs of how Web 3.0 can effectively change societies and economies could be seen within the next two years, points out Sinovcic, who is also CEO of Shard Labs.
"Basically what's going to happen in a year or two is we're going to incubate some early products, and we're going to have some really good success early on. And then most people, even those who are skeptical, will see that this technology is actually the future. And in four to five years, all this would return to normal," concludes Sinovcic.