Creating the next generation of online search technology is by no means an easy task. However, for Croatian programmer-turned-entrepreneur Marin Smiljanic and his startup Omnisearch, it is the top priority and a mission of the utmost importance.
Based in Canada, where Smiljanic worked for several years, and in his native Croatia, Omnisearch is an AI-powered search engine tool for online courses that seeks to elevate the edtech industry.
Having learned his trade from tech giants such as Facebook, Amazon and MemSQL, Smiljanic is now using all his experience and know-how to create what he says will be the "search for everything" platform that will play a key role in the next generation of technologies. research technology.
In an interview for The Recursive, Smiljanic discusses the transformative potential of AI technology, the hype behind recent projects such as ChatGPT and whether or not this is justified, as well as his expectations and predictions for upcoming industry trends for 2023.
The Recursive: Could you tell us a little about your background and how the idea for Omnisearch came about?
Marin Smiljanic: I got into programming in high school, thanks to my good math skills I had as a kid. It was around this time that I also started taking courses in algorithms and programming – first Pascal and then C++. And basically, I used those skills along with my knowledge of algorithms to start getting some real exposure in the tech industry. My first real taste of Silicon Valley and the startup world came when I got an internship at Facebook, around 2013.
There, I worked on spam filters and other systems-level programming. After that, I joined MemSQL, a database unicorn based in San Francisco – very well funded by venture capital and very forward-thinking at the time, as they were among the first to create databases. data in memory. They combined it creatively so that their database supports both operational workloads and analytical workloads that interact together seamlessly.
I then joined Amazon, where I stayed for about three years. And there I was on the S3 team, which is part of Amazon Web Services. We were working on Alexa, where we were building the messaging integration. And it was actually on Amazon that I first encountered the problem that was the spark for Omnisearch.
Essentially, both of these teams were quite technically complex, which meant we had to go through a lot of training materials to get familiar with everything that was going on in these systems and all the concepts.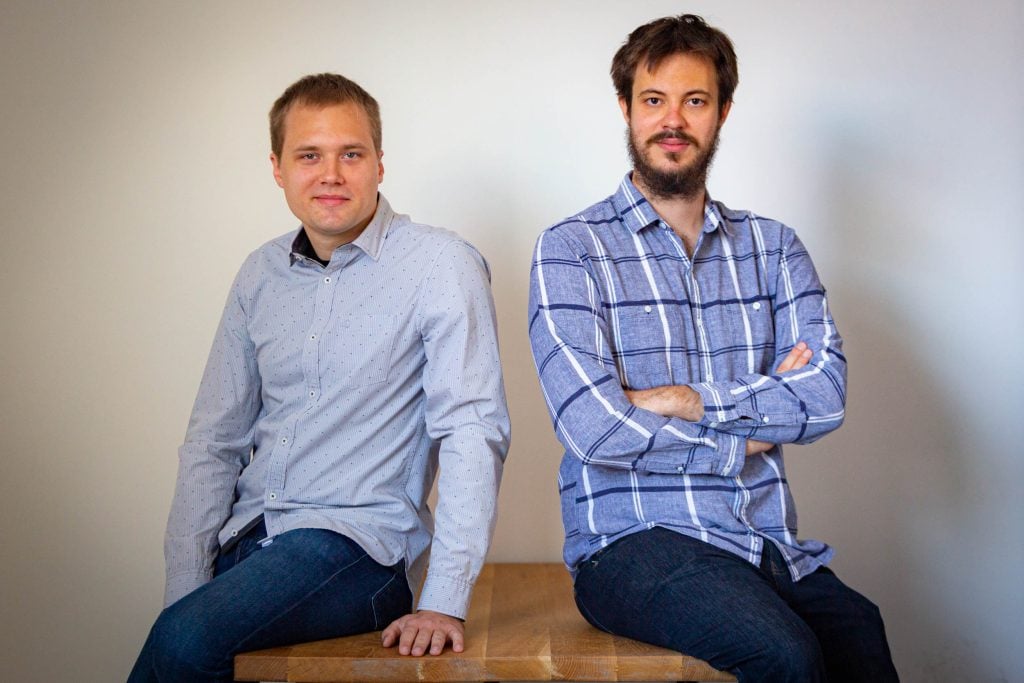 The problem was that much of this content was in video format and there was no effective way to find information there. You could search for a title, a description, or some sort of metadata, but go in and find something exactly in an hour-long video, or in a database of our long videos where something was covered – that was Mission Impossible. And that was the spark that pushed me and my co-founder Matej Ferencevic to create Omnisearch.
What does Omnisearch do and how has the product evolved over the past few years?
We say that Omnisearch is fundamentally "search for everything". This essentially means that we are able to index on search any type of content as easily as text. Whether text itself, audios or videos, images, presentations or documents of any kind. We are able to analyze all of this without additional intervention from the customer or anyone using the service and then find information there.
Whether the information is something that is mentioned in text, whether it is something spoken in a video and then searching for the exact times when it happens, or even searching for objects or text in the visual parts of the video – all these things we I'm able to think outside the box.
We are mainly oriented towards the B2B segment and we sell to businesses. We are primarily used in what is called an on-site search context: we essentially help companies optimize search on their sites used by their own end users. That's mostly what we do these days and we've developed a lot of deep and amazing technology under the hood.
And we are an exceptional team – my co-founder Matej was one of the first engineers at a TechStars alumnus called Memographand we have a really, really spectacular team.
How does AI make online search easier and how do algorithms actually improve online search results?
AI has become a very broad umbrella term for a lot of different things and, as the famous American computer scientist Larry Tesler said, "AI is actually what hasn't been done yet." So when we talk about this topic, are we talking about collaborative filtering methods used to learn from other users similar to you, or are we talking about personalization, etc.?
I'm particularly excited about vector methods which have been very popular in recent years and which are quite robust when it comes to handling similar concepts in similar words, which are not captured by simple grammatical and semantic rules , like making synonyms. And so on.
Apart from that, they are also very versatile and help you find information in visual data, like images, videos or others. Vector methods have been around for a while and over the last couple of years OpenAI has probably done a lot of work in this regard. So these are the ones that really excite us because they make our visual searches possible.
The other part is generative AI – being able to synthesize human-sounding responses from available information. So that's also another thing that I think we're just at the beginning of and it's going to pick up steam in the next couple of years. I would probably even say that it will be integrated into most of the experiences that we have today.
Speaking of OpenAI – ChatGPT has been all over the place over the past couple of months. Do you expect similar trends in 2023?
This is one of the things that there's a lot of random discussion about on LinkedIn, for example from people who I think haven't done their homework from a technical standpoint. But something is definitely brewing here. And personally, I like what I've seen from it: it's able to produce really high quality responses that are synthesized in a really great way, in a really human understandable way.
And I think that's going to be a major breakthrough. I also believe that these models will continue to improve. So maybe there is another type of model architecture that will make the training even better and allow the whole thing to deliver even more value.
I would say, however, that a major caveat is that this can still produce factually incorrect answers – and that's a problem. If this is a problem solved in traditional search engines, you might get irrelevant answers or answers that aren't quite what you're looking for, but if ranking and quality assurance are good enough, they generally won't give. you have stuff that is downright false.
Throughout the fake news controversy, the main companies – whether you call them the culprits or the victims – were the social media companies, not the Googles and the Bings.
So, when it comes to fake news, I think this new generation of GPT models could introduce a problem that we've never encountered before. I think OpenAI probably realizes this and will focus on better citation of sources, better factual accuracy, etc.
What other industry trends do you think are expected to become popular in 2023?
I would say we're probably going to see a lot of startups that will have venture capital funding that are just thin shells above these types of models.
I'm not a big fan of this because I always tend to produce my own intellectual property and have something nice under the hood, rather than thin packaging.
But I think it has now taken the world by storm to the point where more and more companies will start implementing it in their own products, to complement the core experiences they provide.
What are Omnisearch's main objectives for 2023 and its plans for development in the Western Balkans?
Omnisearch primarily offers its services in one primary vertical, namely education. And it turned out to be a great solution for us. But now that we have established a foothold in this sector, we are expanding into the following sectors. So whether it's media or e-commerce or a whole host of other candidate verticals that we're now talking to potential clients in, we certainly think we're going to see some pretty significant growth in 2023. I think this will be the first year we recruit Fortune 500 clients.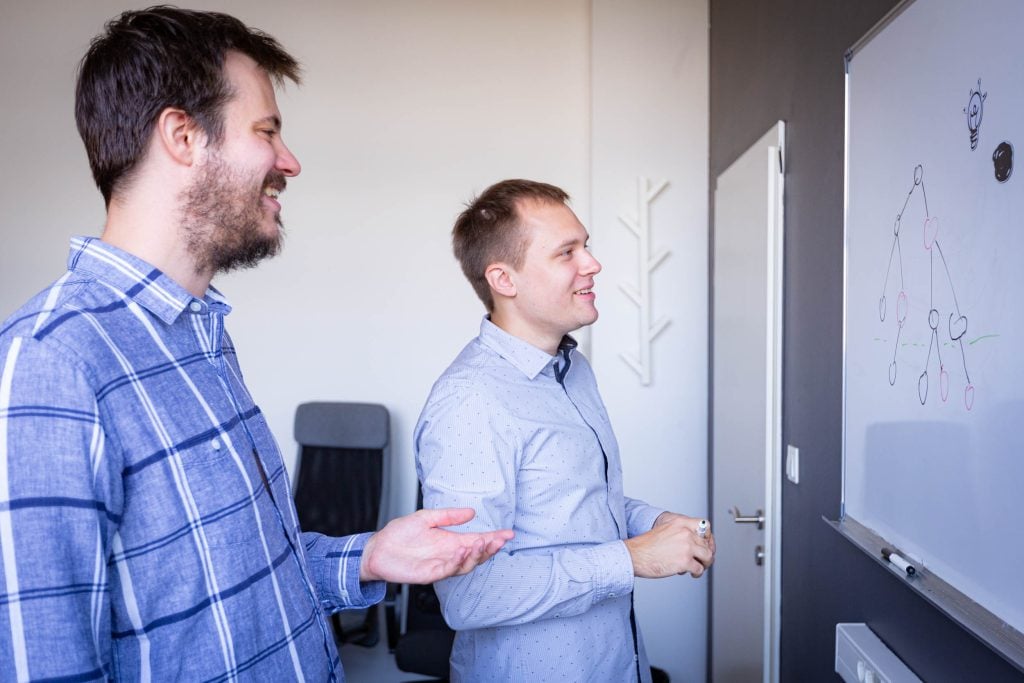 Additionally, one of the main things that will also happen in 2023 will be the strengthening of the engineering team, especially when it comes to full stack developers. We are definitely looking to the region for talent – ​​I think the level of talent in all the Western Balkan countries, especially on the technical side, is phenomenal.
There are truly top players who could take on anyone in the world, and that's what makes us super excited. There is also a new trend, because when I think back to when I was graduating from university, about half of the people in the IT sector emigrated.
However, over the last couple of years there has clearly been a trend towards more people wanting to stay because Croatia, for example, is doing better than at that time. So we definitely think that works in our favor.